Estonian design to be introduced for the first time in Brussels
20.04.2014
In the center of Brussels between 24.04 and 25.05.2014 in the well-known DESIGN FLANDERS GALLERY, Kanselarijstraat 19 the Estonian design review exhibition "Size Doesn't Matter" will take place. On the day after the opening, in the course of a seminar, it will be possible to meet with Estonian designers and listen to the development stories of this small Nordic country. The Estonian Design House pop-up shop will be in the gallery for four days. Helpful designers will be the guides when presenting the exhibits.
The Estonian Association of Designers (EDL) has developed the concept of "Size Doesn't Matter", which contrasts the smallness of the land and the density of designers and the abundance of the achievements, in order to introduce Estonian design in foreign countries. The collection consists of high quality small print run products, basically of the best pieces of the author's design and on new innovative industrial products. The exhibition includes products related to furnishing of the home: textiles, furniture, lighting, ceramics, glass, wheels and fashion accessories including bags, shoes, jewelry and a selection of packaging and book designs. Nearly 60 designers are represented including meritorious as well as a newly graduated young promising artists who have received awards both in Estonia and abroad. The crisp collection is characteristic to the Nordic country - characterized by a minimalist style, natural materials, ingenious solutions and humour.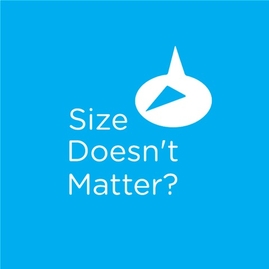 The Estonian Association of Designers hopes, through foreign exhibitions, to boost cultural exchanges showcasing the achievements of Estonia as a rapidly developing design country and create opportunities for networking for Estonian product designers reaching the international arena.
Ilona Gurjanova, the curator of the exhibition, says: "The exhibition is made possible through international cooperation between Design Flanders and EDL, which has its origins in the participation of the work of BEDA (The Bureau of European Design Associations). In September 2014, Tallinn design Festival, "Design Night" showcases within the framework the cultural exchange of the Flemish design traveling exhibition, "Tales of Heroes".
Design Flanders, who provides the Design Flanders Gallery, says: "It's always enriching to have other, perhaps lesser known design countries presents themselves in our gallery. It's an opportunity to get to know each other and each others work, to learn about design processes, structures, techniques, design labels, etc. Furthermore, the exhibition is part of a larger exchange, where Estonia, obviously a true design loving country, receives our exhibition Tales of Heroes in September. "
The author/curator for the idea of the exhibition: Ilona Gurjanova (Chairperson of EDL);
Design of the exhibition: Tõnis Vellama (Member of the Board of EDL).
The Exhibition is supported by the Estonian Ministry of Foreign Affairs, Estonian Ministry of Culture and KULKA. The next destination of the traveling exhibition will be in Vienna.
www.designvlaanderen.be

CATALOGUE: http://issuu.com/kirketa/docs/size_doesnt_matter_estonian_design